You, farmhouses, are powerfully supported through development, manufacture, and sale of agricultural apparatus, such as a hydraulic bucket, towards national every place. In the hydraulic bucket, the utility model registration of ten affairs was already acquired. Furthermore, originality is piled up every day, and it tries hard and strives so that it may build to the role of agricultural development in the future.


Representative director chairman Greeting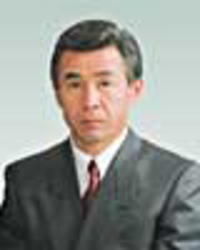 All seasons, Biei blessed with the beautiful natural scene. The "atom agricultural machine" was born at the base in here Biei. The utility model registration of ten affairs was already received in the main force, if it was "hydraulic bucket, it came to say a hydraulic bucket to atom", and the enterprise was extended to the whole country, and it has developed greatly by your favor. Furthermore, I am advancing enterprise diversification with sightseeing sections, such as a rental car and a car-washing section, and a restaurant. It was coped with with originality and creativity in the severe time, and contributed to local as a company which makes Biei a base, and the further leap is aimed at. I need your help in guidance and cooperation well in the future.
---
Company articles
1.We are which protect a place of work by their power with responsibility to work.
2.It is which we polish knowledge and technology, and always does not forget efforts,but strives for development of an incorporated company.
3.We try hard to aim at understanding of an intention mutually and to be trusted by the visitor.
Incorporated-company history
October,1980

A limited company atom agricultural machine is established with the capital of 5 million yen. Manufacture of the farm machines and implements centering on hydraulic, sale, a repair start

November,1982

hose clamp machine introduction, hydraulic hose work, repair, a sales start

December,1984

It is a head office new building to Ogimachi, Biei-cho.

October,1985
It is a head office factory extension to Ogimachi, Biei-cho.
July,1987

In order to strengthen a sales base, they are an exhibition hall office building and a repair plant new building to Kitamachi, Biei-cho.

September1991

It is capital increase to the capital of 10 million yen.

October,1991
It is reorganization to atom agricultural machine incorporated company.
April,1992
The leasing-business start of a tractor and an agricultural machine
October,1993

the inside of a exhibition hall site -- a car wash installation "Carpika land atom" start

April,1995

It is a move about office building new building and the head office to the Kitamachi exhibition hall because of expansion of business, and a substantial mechanism.

June,1996

The rental "atom rental car" operating start of a car

July,1996

An exhibition hall is relocated in an atom agricultural machine research examination site site at Biei town Daizo.

July,1997
Light meal tea drinking "hill of Atom" is built to Biei town Daizo.
September,1997
It is the sales start of a sightseeing product article and agricultural products in the hill of Zerubu which Biei town Daizo has.
April,1998

It is the Commendation by the Minister of State for Science and Technology award with a hydraulic bucket (development of a tractor direct type rear bucket).

December,2002

It is a new building about a restaurant and a stand (hill of Zerubu) to Biei town Daizo.

May,2005

The Hokkaido agricultural machine industrial meeting The 22nd superior farmstead commendation  hydraulic bucket F-2SPH


Hokkaido farm-machinery chairperson prize award

May,2008

Commendation, such as the 25th superior farm-machinery institution bucket rear  

Hokkaido agricultural-implement-and-machinery chairman prize award

Hokkaido governor prize  bucket rear series


March,2010
It is a plowsoil, subsoil fabrication start-up in the Furano workshop.
It is an operating start in the Kitami subbranch office.